Chet started a fascination with dining subjects several years ago. He likes to catch the appearance of guests, waiters, and the jumble of bottles in the bar. Enjoy our new Food and Drink category.
---
Euphemia Haye Restaurant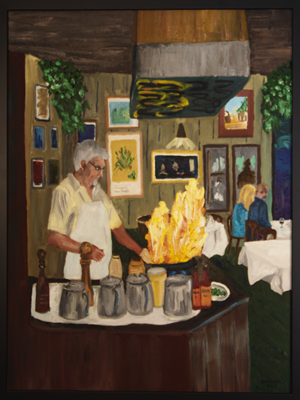 ---

Salt Rock Grilll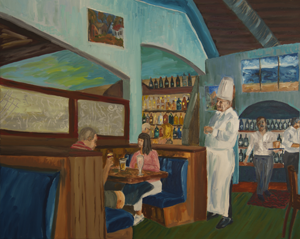 When you eat on the water in Florida you can expect the freshest of seafood. Here, the owner goes out with his staff fishing the Intercostal waterway and the Gulf of Mexico daily. He has even been featured on an Emeril Lagasse TV show on Florida restaurants. The ambiance is open and beautiful, the Salt Rock Grill.
---
Barcelona Cafe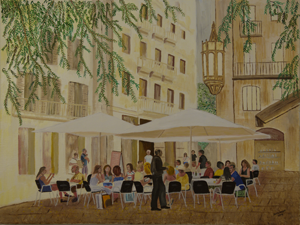 Spain offers a casual pedestrian world that mixes well with its mixture of music, seafood and local wines. Here Tourists and locals can relax amid ancient walls and enjoy talking of there most recent exploits in this beautiful city.