Chet Shinaman has painted successfully for over thirty years. The subjects of his oil paintings run the gamut of Landscapes to Nautical to Restaurant themes. He specializes in Florida and Northeast settings; each painting has a story to tell which he does by contrasting elements of subjects and style.
Trained at Rhode Island School of Design, Shinaman went on to study at Syracuse University and South Florida University, where he earned his Master of Arts degree. As a member of the Dunedin Fine Art Center and the National Association of Independent Artists and the Oil Painters of America, he continues to study.
Featured Painting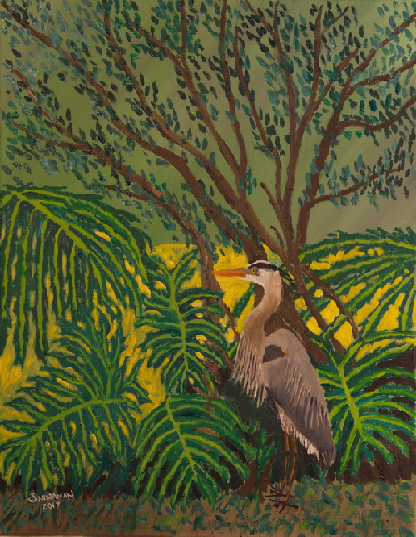 Iggy The Blue Heron #1
I

ggy explores the garden.


.